Custom Service: Huadong Cable Group provide custom service for every customer. You can customize 8 AWG rubber welding cable size in our company. Please kindly tell us what specifications of 8 gauge rubber welding cable do you want to buy. You can contact us by the following quote button. Email: sales@hdcweldingcable.com
HDC Best 8 AWG Welding Cable For Sale
8 AWG welding cable specs

Voltage: 300V/600V
Conductor: class 5 flexible copper
Size: 8 AWG
Insulation: Single coated rubber jacket/Double coated rubber jacket
Insulation Material: EPR/Seoprene/Vulcanized/Butyl/Neoprene Rubber
Sheath: PCP/Rubber
Sheath Color: Black or according to your requirements
Standard: IEC/VDE/DIN/ASTM/BS EN/ICEA
Packaging: Wooden Drum+Wooden Pallet/Wooden Box

cheap 8 gauge welding cable for sale
What is 8 awg welding cable?
China Huadong Cable Group is a professional 8 AWG welding cable manufacturer in the world. If you are looking for a reliable 8 gauge welding cable supplier as your cooperation partner, that would be great. Our company has hig quality and low price 8 gauge welding wire for sale. If you need to buy a lot of 8 AWG welding cable, please let us know. If you recently decide to place an order for the 8 gauge welding cable, you will get a discount 8 gauge welding wire price. Just and tell us what kind of 8 gauge welding cable do you want to buy.

If you don't know well about 8 awg welding cable, you better look at what I am going to talk about next. 8 gauge welding cable is a kind of rubber cable and its cross section size is 8 AWG. This type of cable has many excellent performance. For example, 8 AWG welding cable has good flexiblity and friction resistance. At the same time, 8 gauge welding cable also has good tensile strength. If you need to buy 8 AWG welding cable, Huadong will be your ideal choice. Email: sales@hdcweldingcable.com

What are the applications of 8 gauge welding cable?
8 AWG welding cable are used in a wide range of fields. Because 8 gauge welding cable have many excellent characteristics, they are suitable for many occasions. 8 gauge welding wire is suitable for the connection between welding equipment and welding tools used in manual and automatic application at construction site. In addition, 8 gauge welding cable is also suitable for connecting welding robots on assembly lines used in shipbuilding and automotive industries. Huadong Group has super quality and cheap 8 AWG welding cale for sale. Please to get your 8 guage welding cable price list.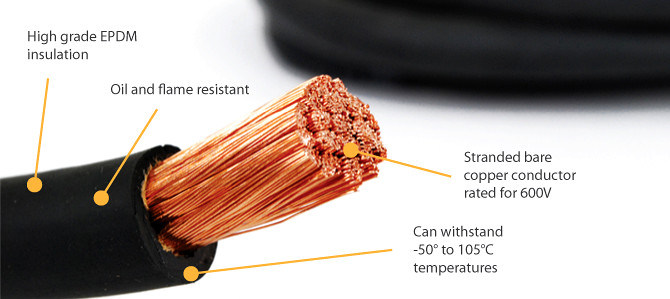 As a leading 8 AWG welding cable supplier in China, HDC Group promises that you will like our 8 gauge welding cable quality and price. Before that, we have 15 years' experience in foreign trade export. Therefore, our customers come from all over the world. For example, Philippines, the United States, the united Arab emirates, yemen, Germany, the United Kingdom, etc. Which country are you come from? Please feel free to leave your message. I believe we will have a pleasure cooperation in near future. Email: sales@hdcweldingcable.com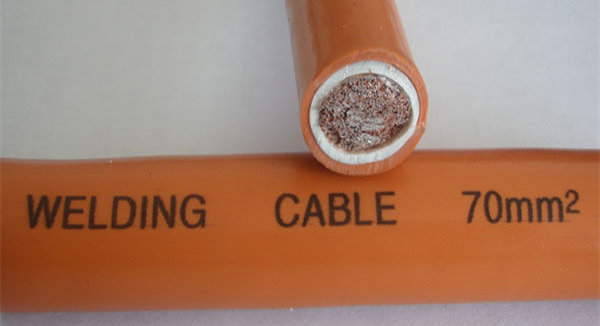 Why Choose Us?
We have four welding cable workshops, each with a workshop area of about 10,000 square meters, 20 sets of advanced cable production equipment, 20 high-tech engineers and 150 employees. Each production process is strictly inspected by our professional engineers.

Starting custom your ideal rubber cable size, the factory price will send you within 12 hours. Email: sales@hdcweldingcable.com
Testing: Huadong Group performs rigorous testing on every step of the rubber cable production process.

Package & Delivery: 8 AWG welding cable package by iron or wooden drum or according to your requirement.

Customer Case: Our rubber cable products have been exported to more than 30 countries, such as: Russian, America, The Philippines, Yemen, South America, North America, Middle East, Africa, Asia, Oceania countries and etc.

Please kindly send us your inquiry cable list and order quantity, our sales team will send our offer documents to you within 12 hours. Email: sales@hdcweldingcable.com