Huadong Cable Group is a professional SEOOW cable manufacturer in China. Here are high quality SEOW cable for sale with factory price. If you are ready to wholesale SEOOW wire, please feel free to leave your message. Our sales manager will reply you within 12 hours. Email: sales@hdcweldingcable.com
What is seoow cable?
The SEOOW cable is a kind of rubber cable that has been UL-certified in the Americas. China Huadong Cable Group has great quality and low price SEOOW cable for sale. If you are ready to buy SEOOW wire from China, Huadong will be your ideal choice. Please kindly send your inquiry SEOOW cable list and order quantity. Our sales team will send our offer documents within 12 hours. You can get your SEOOW cable quote by the following quote button or you can send e-mail to us directly. Email: sales@hdcweldingcable.com

Maybe there are some of you guys don't know much about SEOOW cable. I am goona to tell you some details about SEOOW wire. Do you know what these letters "SEOOW" stand for? There are many types of SO cable may appear confusing at first, but the varieties can be deciphered by an industry key. First of all, "S" means service cord. "E" means elastomer. "OO" means oil-resistant both inside insulation and outside jacket. And "W" means Compliance, Safety, Accountability (CSA) designation for weather and water resistance. Henan Zhengzhou Huadong Group is a professional SEOOW cable manufacturer. Welcome to visit our SEOOW wire factory at any time. 
What is seow cable?
Besides SEOOW cable, Huadong has another kind of cable for sale, that is, SEOW cable. Unlike SEOOW cable, SEOW cable only has oil-resistant outside jacket. This difference does not mean their quality, but their structural differences. You only need to choose the SEOOW wire or SEOW wire that is suitable for you according to your own requirements. Whether it's SEOW cable or SEOOW wire, we will offer it to you. You just need to leave your message to us. Email: sales@hdcweldingcable.com

As a leading SEOOW wire supplier, we can manufacture great quality SEOOW cable for you at factory price. That's what other distributors can't offer you. In addition, if you order a large number of SEOW wire, we will give you a discount SEOW cable price. Now please feel free to contact us. You also can online.

What are the features of SEOOW wire?
SEOOW cable has a thermoplastic elastomer jacket. Thermoplastic material softens during heating and then hardens during cooling. It is less durable than thermosetting materials, but SEOOW wire is flexible and lightweight. At the same time, SEOW cable has the characteristics of oil resistance, water resistance and weather resistance. In addition, the SEOOW wire has better low temperature function than SOOW line. SEOW cable is safe to use at temperatures below 58 degrees Fahrenheit. These are the basic features of the SEOW cable. If you want to know more SEOOW cable specs, please feel free to message us. Email: sales@hdcweldingcable.com We are happy to answer your any question about SEOOW wire.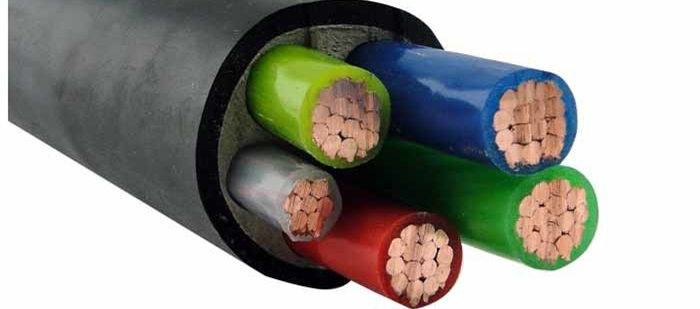 What are the applications of SEOW wire?
SEOW cable conforms to CSA's outdoor permission. SEOW wire usually used for industrial projects, construction tools and other electrical equipment. However, it is recommended that you not use the SEOW line when touching the hot surface. In addition to these applications, SEOW cable has many other specific applications. I will not list them one by one. If you want to know more details about SEOOW cable specs, please contact me at any time.
After reading this article, if you're sure SEOW cable is what you want to buy, that will be great. In terms of SEOOW cable production, Huadong Cable Group is a professional and experienced company. Now let's start a further talk about our cooperation. Email: sales@hdcweldingcable.com
Why Choose Us?
We have four SEOW cable workshops, each with a workshop area of about 10,000 square meters, 20 sets of advanced SEOOW cable production equipment, 20 high-tech engineers and 150 employees. Each production process is strictly inspected by our professional engineers. Email: sales@hdcweldingcable.com
Starting custom your ideal SEOOW wire size, the factory price will send you within 12 hours.
Package & Delivery: SEOOW cable package by iron or wooden drum or according to your requirement.

Customer Case: Our SEOOW wire products have been exported to more than 30 countries, such as: Russian, America, The Philippines, Yemen, South America, North America, Middle East, Africa, Asia, Oceania countries and etc.
Please kindly send us your inquiry seow wire list and order quantity, our sales team will send our offer documents to you within 12 hours. Email: sales@hdcweldingcable.com